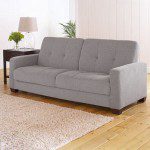 Plus size furniture is becoming more and more common now however, it is still difficult to find the perfect furniture fit for comfort. From finding the right plus size clothing, to using the appropriate exercise machines, or to sitting, the right kind of furniture can be frustrating. Today, as more and more producers (like clothing and furniture manufacturers) recognise the need to create tailored items that can suit the plus size crowd, living a more normal life is made much easier. So let's take a look at some plus size furniture options below.
One of the most common things that plus size people look for and want to own are furniture pieces that can accommodate their frame. In choosing the right kind of plus size furniture, it is important to note the size and strength of the product. Is it comfortable to sit in and lie down? What is its weight capacity? What are the materials used in its manufacturing process? Check if the frame is made from reinforced heavy duty frames so that you know that it won't break while it is in use. Although purchasing plus size furniture over regular furniture is more expensive, its use and benefit to you is definitely worth the investment.
Plus size people may have difficulties getting up or getting into standard-sized furniture causing pain and extra strain on their backs so comfort issues like these should also be considered when making a  plus size furniture purchase. Does the bed or chair promote correct posture and proper body alignment? Does it adequately support joints and muscles as you get out of the chair? Using the right type of plus size furniture prevents aggravating many weight-related health issues, keeping the plus size person more at ease and relaxed.
You may find out that some of your nearby or local stores still don't have plus size furniture on display although they can special-order for you from some of the bigger furniture stores in the country. Here are a few suggestions that we have researched that would help you in your next furniture purchase process. Remember though that picking the right plus size furniture that fits your style and preferences (some sites also sell non-furniture items for the plus size consumer) takes time. Even though price wise it may not be as "cheap" as the normal furniture selections, do invest in a quality furniture piece. This will pay dividends later as quality will pay for itself.
1. Oversize Furniture: offers a wide range of comfortable and stylish arm chairs, day chairs, dining chairs, and upholstered chairs.
2. Living XL: From furniture pieces, to clothing, to health accessories, etc., LivingXL has it all. It is your one-stop shop to find everything that you need.
3. Ample Stuff:  some of the items that Ample Stuff sells include chairs, stools, umbrellas, and seatbelt extenders, etc. Check out their site and view the various items they sell.
4. Pearfect:  their tagline "Luxury Seating for Big Beautiful People" is really appropriate for their items.
5. Kleindesign:  these guys make plus size and regular furniture that is personalized and created to wonderfully fit your body.
Now that you know what to look for when purchasing plus size furniture for your comfort, we hope that you find the right furniture piece. Do let us know if you have any other suggestions or places that you like or recommend. We love to hear from our readers on plus size furniture related matters so that others can benefit.