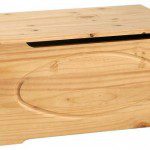 We thought that we'll take some time to outline some of our favorite solid pine furniture for bedroom and outdoor use. First, let's look at some reasons of why pine furniture is seen as a one of the best alternatives when it comes to wooden furniture. Pine comes in a variety of styles and ranges given its soft grain. As a result, beautiful pine furniture for bedrooms can be carved out. Pine furniture is usually varnished in either glossy or matte finishes to add protection and enhance the look thereby adding a unique style and color. Some furniture manufacturers use reclaimed pine which is environmentally friendly. This also gives the ability to manufacture wooden furniture that is unique in colors such as a distressed rustic look and feel. The rustic wooden furniture can also be enhanced by adding favorite metal accessories or hardware.
Pine furniture for bedroom and outdoor use:
So what are some of the solid pine furniture for bedroom products that we like? For a start, we believe that having a children's solid pine bed is a best choice for children's bedroom furniture. A well-design bed made of wood can last for decades. Also, you can purchase these with built-in drawers at the bottom for your children's extra clothes or toys. As you know, finding proper storage for a child's room is always a challenge. Some solid pine beds come with a Trundle. A Trundle serves as a second bed, acting much like a drawer if you will. This  two-in-one wooden bed is a great idea for your child's bedroom especially if guests are coming over often. When the second bed is not used, it can be stored away by simply pushing it into it's storage compartment. Consider this before shopping for a children's wooden furniture bed.
Another pine furniture for bedroom or living room offering that we like is the distressed and unique solid pine wooden coffee tables that you can purchase to add a beautiful touch to you home. Age used is best for this product line to add character to the wooden furniture table. A thing to note here is that you can also have a custom pine wood coffee table and add beautiful metal hardware or accessories to it. These wooden chest like can provide the charm you're looking for and are ideal for your cottage, your reading room or rustic recreational room. These coffee tables usually come with storage space also, usually in the form of three drawers.
How about a solid pine wooden furniture piece for your kitchen? We recommend looking at a nook kitchen dinning bench. These can be a great addition to your kitchen furniture. Having a honey colored, traditional look can provide a vibrant ambiance for your kitchen. Some of the materials used in these kitchen nooks are Brazilian pine wood. Given its durability, color shades and easy of maintenance, these wooden benches can be used in almost any room such as dinning or kitchen room. Lastly, these can also be used as outside furniture given their solid pine wooden construction. Although, ideally you want to have these covered under your patio setting. Best used for sun rooms, they can add that needed touch and space for catching up with friends.