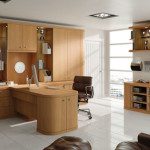 The best home office furniture will not only give your room a warm and inviting ambiance but also make your work days highly comfortable and productive. However, finding the best pieces can be difficult, given the overwhelming choices you have.  So how do you pick from home office furniture desks, home office chairs and accessories and create a modern home office? That is why we have created the list below wherein we share our ideas for finding the best home office furniture.
Creating a Perfect Home Office Furniture Shopping List
To get the best and most efficient furniture, we believe that creating a thorough shopping plan is of utmost importance. Here are the steps you need to take:
Know how much space you have—large wooden hutches and armoires may look beautiful with their classic look and quiet elegance, but they are impractical for small rooms. Similarly, a Spartan desk and simple chair will make a large office look empty and uninspiring. Having a rough idea of your total floor space will help you better envision your room and buy appropriately-sized home office furniture.
Assess your work schedule—if you are going to spend numerous hours a day in your office, then buying a great ergonomic chair is crucial. One that provides excellent back support and cushioned seat such as the Steelcase Leap is ideal. Picking a table that offers enough top space for all your work materials as well as storage for easier access of files and tools should also be a priority. Furniture made for entertainment and relaxation will also be useful.
Consider yourself and your work partner—if you are not the only one to use the home office, then you have to adjust your choices, especially when it comes to tables, cabinets and wall mounts. The furniture's size and depth must correspond to both your heights and needs. That may mean getting a fancier work table that allows for better collaboration, different chair sizes and style, efficient dividers for improved concentration, and larger storage cases.
Determine your budget—you can easily blow thousands of dollars when buying home office furniture. That is why, before actually start looking up your options, you must already set a budget. This will help you decide where to buy furniture, which pieces need to be prioritized, or if you need to look or wait for deals to save money.
Choose a theme—a modern table such as the MILK Classic, a vintage bookcase, and a slick, black ergonomic chair may look gorgeous separately. However, placed in a single room, they will look conflicting and unpleasant. Choosing a theme—such as rustic, modern, or minimalist—and choosing furniture based on it will make your room harmonious and your shopping task easier.
Picking the right home office furniture pieces doesn't have to be a huge task. Working at home can be both joyful and difficult as you are able to spend more time with loved ones but have to deal with more distractions. That is why, to guarantee that your work days will flow smoothly and happily, you must choose your home office furniture carefully and wisely. By following our step by step above will ensure that you have all the information needed to make the right choice when picking home furniture pieces for your office.